January News Article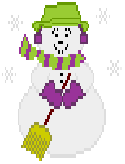 January Literacy News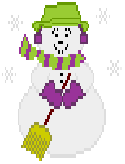 A new semester is starting soon. Make it successful by preparing your child to be ready, have a routine, and take responsibility.
Help your child go to school ready to learn every day by:
1) Speaking positively to your child about school and the teachers. Your attitude toward learning will send a powerful message.
2) Seeing that your child gets at least eight hours of sleep and a nutritious breakfast so he'll feel rested and alert.
Develop simple routines for stress-free mornings by:
1) Picking out clothes and packing her lunch in the evening. Put everything needed for school in a special place so she can "grab it and go" quickly.
2) Together creating a regular morning routine. For instance, your child gets dressed and makes her bed before she sits down to eat breakfast.
Teach responsibility and help your child get organized by:
1) Having a special place in his back pack for permission slips and notes from the teacher.
2) Putting his name on his belongings, including his coat, hat, mittens, backpack, and lunchbox. This helps avoid confusion when someone else has the same item.
Adapted from Home & School Connection Newsletter; 2005; Resources for Educators, a division of Aspen Publishers, Inc.
Checklist for Parents of First Graders
My child reads first grade books aloud, and can tell when she cannot understand what she is reading.
My child reads and understands simple written instructions.
My child uses what he already knows to enrich what he is reading.
My child predicts what will happen next in a story.
My child asks questions (how, why, what if?) about books she is reading and can describe what she has learned from a book.
My child uses invented spelling in his writing , but also understands that there is a correct way to spell words and spells high frequency words correctly when writing.
My child uses simple punctuation marks and capital letters, appropriately.
My child uses language with more control, speaks in complete sentences, and uses more formal language at school than at home and with friends.
My child is curious about words and uses new words when he speaks and writes.
My child is beginning to see that some words mean the same thing (synonyms) and some mean the opposite (antonyms).
My child is learning that words play different roles in sentences--that nouns name things and verbs show action, for example.
Adapted from A Child Becomes a Reader ; get a copy at www.nifl.gov

.