Bluejay Academy Information & Application
2023-2024 Bluejay Academy Information & Application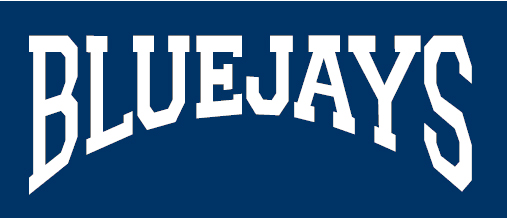 Guthrie Public Schools is pleased to once again offer virtual educational options for students in grades 7-12. Students must be a resident of the Guthrie Public District. Students who apply and are accepted into the program will be able to take up to 100% of their courses online. Applications will be evaluated based on academic performance, attendance, motivation, and home academic support. Students demonstrating prior success in the Bluejay Academy will be given priority. Seating is limited.
Students will also have the option to participate in blended learning with some courses taken at GHS or GJHS and the remainder online. These blended opportunities for GHS students include core courses and AP course offerings and participating as a Bluejay in activities including Athletics, Art, Band, FFA, J-ROTC, and Vocal. For GJHS students, participation can be continued in Athletics, Band, Choir, and AgEd (FFA).
Bluejay Academy is free of charge to students accepted to the program. Students must have access to reliable internet service and a computer for 6-8 hours per day to receive instruction and complete assignments. Using the recommended operating system, a Chromebook, iPad, tablet, or desktop system with a camera are among the acceptable devices for use with Edgenuity, our online coursework provider. (See the list of acceptable devices and minimum requirements.) A SmartPhone or SmartWatch is not an acceptable device. Access to a printer is highly recommended. The internet connection speed and reliability, and operator knowledge of how to properly use the device, are more important than the expense of the device.
In the Bluejay Academy, students will be able to work ahead and progress at a faster rate if they desire. Each Student will have coursework assistance available from a highly qualified Guthrie Public Schools instructor Monday through Friday from 1:00 p.m. to 3:00 p.m. at Faver School, 1021 E. Perkins. Also available is an on-demand live tutor through the Edgenuity provider. In the lower right corner of a course's screen, a Concept Tutor link is available.
Bluejay Academy is designed for highly motivated students who have strong parental support for academics at home. It is not for students who struggle academically; however, it may be a good option for students who struggle with social/emotional issues.
Notification of initial acceptance will be made via e-mail to the parent/guardian and student after the first week of August. Upon final acceptance, students and parents will also be required to complete additional paperwork.
NOTES:
Enrollment in Guthrie Public Schools must be completed before a Bluejay Academy application will be finalized.

A student cannot return to the traditional school site after the fifth (5th) day of the semester.

Students will be required to come to campus for training as needed, coursework assistance if behind or struggling, final exams, state-mandated exams, iCAP activities, and at other times as deemed necessary.

For OSSAA-sanctioned activities, weekly eligibility will apply which includes: having an Actual Grade of 60% or higher in all courses, being "on track" in all classes, and participating in a weekly face-to-face meeting with the teacher adviser at the designated time. This meeting can be via Zoom at the scheduled time.

Be aware that parent & student contact throughout the year will be via e-mail and the internet-based courseware portal.

It is highly recommended that students have access to a printer.
The Bluejay Academy is located at 1021 E. Perkins, Guthrie. Contact can be made at 405.282.5941 or faver@guthrieps.net.
The Bluejay Academy application consists of two parts – one for the Parent/Guardian and one for the Student to complete. Both must be completed for consideration.