Program Information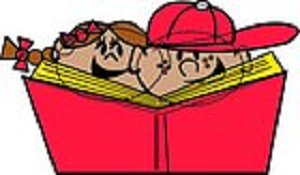 Program Information
Our core curriculum is a scientifically research-based reading program called Wonders, published by McGraw-Hill. The program is

designed so that each class has a 90 minute reading block everyday. The whole group lesson lasts 20-30 minutes each day. The remainder of the block is dedicated to student-directed literacy centers and teacher-led small flexible skill groups.
The Measures of Academic Progress for Primary Grades (MPG) is given three times a year.

All children who score below Proficient on the MPG, receive additional instruction with the classroom teacher or a reading interventionist. These children need more than the 90 minutes of core curriculum that all children receive everyday.
This i
ntervention is delivered in daily sessions lasting 20-30 minutes.
The teacher and interventionist work on the specific skills that the children need in order to become successful readers. As the children make progress, they can be regrouped to work on different skills. When they achieve satisfactory levels, they return to receiving reading instruction during the
core curriculum time that all children receive each day
. Children that do not make significant progress after several weeks of intervention, are brought to the Response to Intervention (RtI) team and may receive more intensive instruction tailored to individual needs.