Literacy Games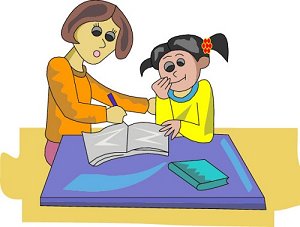 Literacy Games to Play at Home
Alphabet Games
Play "Alphabet on Your Back". Choose a letter of the alphabet to draw on your child's back. Have your child guess which letter is being drawn on his back. To make this easier—draw the letter on the palm of your child's hand while he watches you. Make sure you are drawing it right side up to him.
Play "Letter Neighbors". Put alphabet letter cards in order and ask your child to find a letter by describing its position in the alphabet. For example, say, "Find the letter that comes after g", or "Find the letter that comes before k", or "Find the letter whose neighbors are b and d". When he finds the letter, he should name it out loud.
Phoneme Segmentation Games
Use the list of 2, 3, and 4 phoneme words to help your child learn to separate each phoneme (sound) in a word. For example, the word "knee" has 4 letters, but only 2 sounds--/kn/ /ee/. Use can use a rubber band, toy slinky, or a gummy worm to illustrate the concept of stretching out the sounds in the word so each one can be heard.
2 Phoneme Words: bee, cow, egg, eight, key, knee, pie, shoe, tie, two, zoo
3 Phoneme Words: bat, bed, blue, boat, bug, cake, can, cheese, coat, cup, dish, doll, duck, fan, feet, fish, goat, goose, hat, hen, kite, knife, lake, leaf, man, moon, mouse, nine, nut, pan, phone, rake, red, rug, sheep, ship, sun, tape, ten, three, tooth, van, vet, white, wig, yak
4 Phoneme Words: belt, black, bread, brown, clock, desk, dress, drum, flag, frog, glass, green, hand, nest, pink, plane, queen, school, sled, snake, spoon, tent, train, truck, vest
Blending Games
Play "Say It Fast". Say a word, one sound at a time and have your child say the word at a normal rate. For example, you say each sound in the word cat, "/c/ /a/ /t/". Then your child says the word at the normal speed, "cat". Play this game with about 5-10 short words (am, is, it, in, on, sit, pan, sun, top, net, fin, etc.), changing the words you use each time. You can use the words from the Phoneme list mentioned above.
Play "Catch a Word". Say a two-syllable word. "Toss" the first syllable into the air as you say it, then the second syllable as you say it. Ask your child to reach up and grab the first syllable with his left hand while saying it, then grab the second syllable with the right hand while saying that one. Have your child say the blended word while clapping his hands together.
Words to use: apple, baby, camel, lizard, monkey, monster, puppy, seven, tickle, wagon, water, yellow, zipper.
Letter Names and Sounds
Alphabet letter cards, that you make or buy commercially, can be used as flash cards for your child to practice saying either the letter name or its sound "in a flash". They can also be used to make 3 and 4 letter words for your child to blend the sounds together into a word. Use the list of 3 letter words. You make the word with the letter cards and have your child say the sounds of the letters, then blend them smoothly into the word. The goal is for your child to be able to blend the sounds in his head before saying the whole word out loud. A variation is for you to say one of the words, and have your child make the word by choosing the correct letters from the letter cards.
3 Letter Words: jam, met, bin, rob, hug, top, fig, but, jab, led, pit, gag, net, fun, cod, den, pub, nag, pod, zip, mug, box, lid, leg, ram, set, cab, tug, rod, lip, bap, met, pip, cob, nut, nip, hop, hug, den, con, fin, dug, men, nag, bad, yet, him, pop, jug, kin, lap, cub, den, jot, hen, fox, lob, cap, win, mum, nip, led, dot, ran, nod, bun, dab, zip, vet, rag, fed, bit, rob, sum, bus, cob, fib, let, fan, pen, sob, dim, dug, gap, bib, fax, lop, mud, jet
Sight Word Games
MANIA
Materials: 3 x 5 note cards, marker or pen, bag for storage
Players: 2 or more
Write words from the sight words list on 3X5 note cards. Write MANIA on 6 more cards. Shuffle the MANIA cards in with the sight word cards. Place the cards face down in a pile. The players take turns picking one card at a time. In order to keep the card, the player has to read the word written on it. If the player selects a MANIA card, he has to put back all of his cards face down at the bottom of the stack. The object of the game is to see who can get the most cards. This game can be a never-ending game because the card pile is always replenished. It might be a good idea to set a timer to determine when the game is over. This game can also be played using your child's spelling words.
SIGHT WORD CONCENTRATION
Materials: 3X5 note cards (cut in half), marker or pen, bag for storage
Players: 2 or more
Write 8 sight words on the note cards. Write the same word on 2 different cards so that each word has a match (there should be 16 cards in all). Shuffle the cards and arrange them face down, in 4 rows of 4 cards, on the floor or table. The players take turns selecting 2 cards to turn face up. If the cards are a match and he can read the word, the player gets to keep the pair, and his turn continues. If they do not match, or he cannot read the word, the cards are turned face down again (in the same spot as they were originally), and the player's turn is over. The winner is the player with the most pairs when all the cards have been matched. Each time you play the game, 16 new word cards, with 8 different words, can be used.
1st 9 weeks (30 Kg + 20 others = 50 words)
| | | | | | | | | | |
| --- | --- | --- | --- | --- | --- | --- | --- | --- | --- |
| he | can | I | like | do | to | you | go | a | has |
| this | is | where | here | my | look | little | play | the | we |
| are | me | she | with | for | and | have | see | said | was |
| does | not | school | what | down | out | up | very | be | good |
| come | pull | fun | make | they | too | jump | move | run | two |
2nd 9 weeks (25 words)
| | | | | | | | | | |
| --- | --- | --- | --- | --- | --- | --- | --- | --- | --- |
| again | help | new | there | use | could | live | one | then | three |
| eat | no | of | under | who | all | call | day | her | want |
| around | by | many | place | walk | | | | | |
3rd 9 weeks (60 words)
| | | | | | | | | | |
| --- | --- | --- | --- | --- | --- | --- | --- | --- | --- |
| away | now | some | today | way | why | green | grow | pretty | should |
| together | water | any | from | happy | once | so | upon | ago | boy |
| girl | how | old | people | after | buy | done | every | soon | work |
| about | animal | carry | eight | give | our | because | blue | into | or |
| other | small | find | food | more | over | start | warm | caught | flew |
| know | laugh | listen | were | found | hard | near | woman | would | write |
4th 9 weeks (60 words)
| | | | | | | | | | |
| --- | --- | --- | --- | --- | --- | --- | --- | --- | --- |
| four | large | none | only | put | round | another | climb | full | great |
| poor | through | began | better | guess | learn | right | sure | color | early |
| instead | nothing | oh | thought | above | build | fall | knew | money | toward |
| answer | brought | busy | enough | door | eyes | brother | father | friend | love |
| mother | picture | been | children | month | question | their | year | before | front |
| heard | tomorrow | push | favorite | your | surprise | wonder | few | gone | young |