Cotteral News and Information

Upcoming Events
Snack Shack starts Friday, Sept. 10th. Bring $1.50 every Friday for a snack and a drink, also for an extra $.50 you can wear a hat. You can pay for the whole year for $34.50 (No Refunds). This only includes Snack Shack, not Kona Ice. We will not have Snack Shack on Kona Ice days. Kona Ice will be priced at $2, $3, and $5 depending on size.
May
2nd: Pre-K Enrollment Starts
Pre-K Enrollment Information Link
19th: Field Day
20th:

26th: Last Day of Class
---
Congratulations to Mrs. Taylor on being the Elementary Teacher of the Year!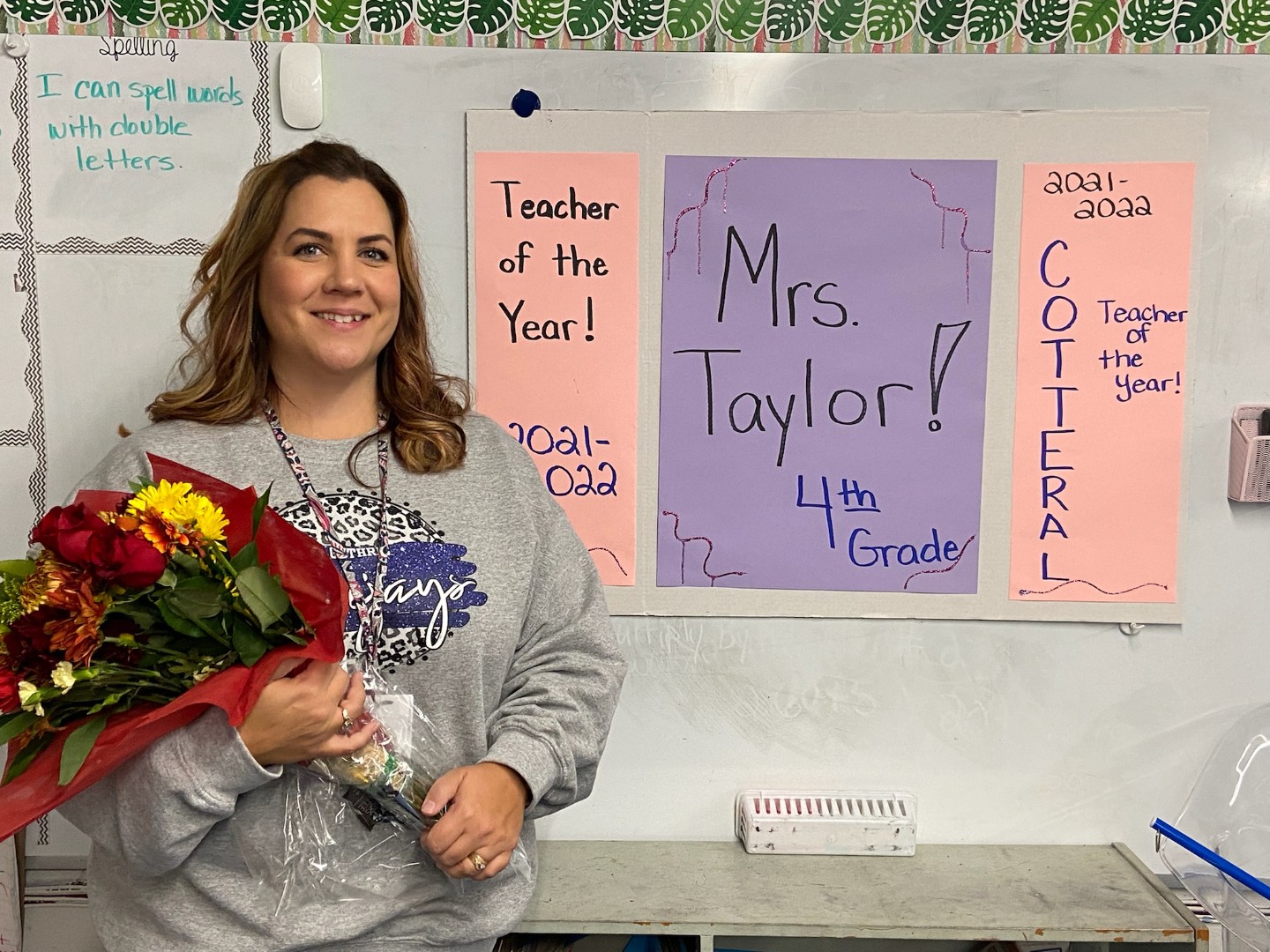 ---
Important Links
Chromebook Checkout Forms and Information

(Click on the image above to go to our fundraiser page)