September News Article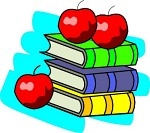 September Literacy News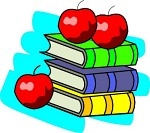 What is Reading Intervention?
Reading intervention is extra instruction provided for children who scored below the expected level on the Measures of Academic Progress for Primary Grades (MPG) assessment. It is delivered in a small group session lasting 30 minutes at least 3 times a week. The lessons focus on basic reading skills your child needs in order to be a successful reader.
Research indicates that reading fluently and accurately leads to better comprehension of the text.
How Can Parents Help?
You can help your student by helping them learn the sight words that his teacher sends home. Most of these words cannot be sounded out and must be memorized. The goal is to read them correctly, "in a flash".

It is also very important to read to and/or with your child EVERYDAY!! The amount of reading a child does each day is

critical

to their success. The vocabulary a child hears and comes to understand from books is 3 times as sophisticated as the language of even the most educated speakers.

Help your child to think about what he is reading by talking about the pictures, predicting what will happen next, and relating what he has read to something in his own life.